At Poole Joinery, we often find ourselves being asked the same questions about our roofline products. This is why we have compiled this page of the most frequently asked questions we're asked about rooflines. If there's anything we haven't answered for you below, please get in touch with a member of our expert team, who will be able to provide you with further advice and answer any other questions you may have.
What material is best for my roofline?
At Poole Joinery we offer all our roofline products in quality uPVC, which makes for a great alternative to timber. As your roofline is always exposed to the elements it's important that your chosen material is able to withstand the ever-changing British weather, especially in coastal areas like Poole.
Traditional wood rooflines are prone to weather damage including rotting, fading, and paint chipping. Our uPVC roofline is the ideal alternative to wood. It will never rot, and it has been designed to resist discolouration with only regular light maintenance.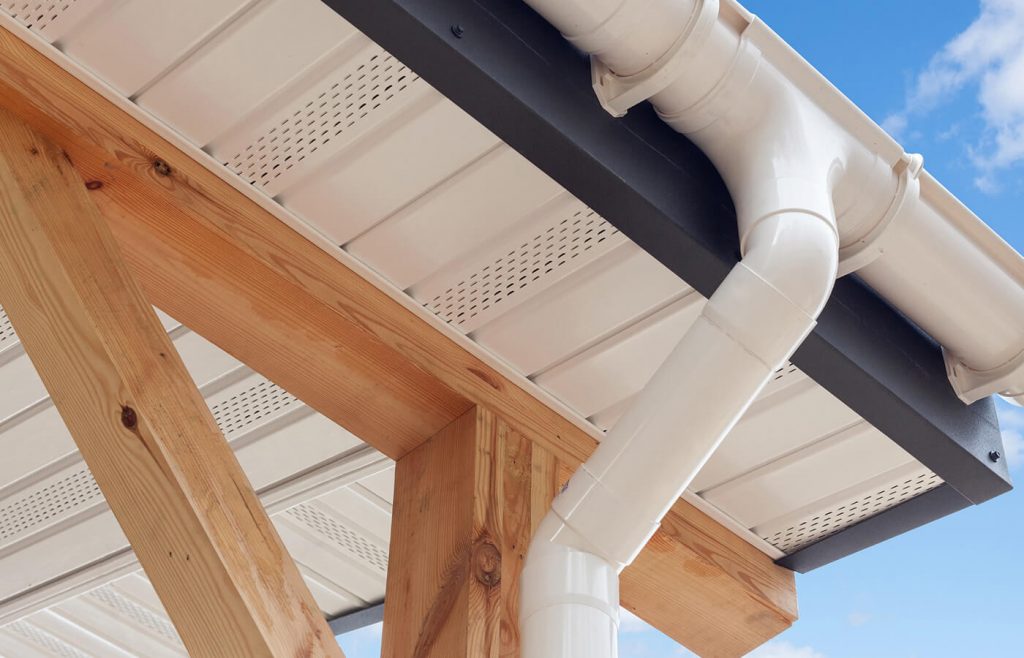 How do I maintain my roofline?
The maintenance of your uPVC roofline is very simple. Although we don't recommend homeowners attempt to do this themselves unless the roofline is at a low level such as on a garage or garden extension. Instead, we recommend having a window cleaner or specialist company come and clean your roofline with a mild detergent and rinse through your gutters to remove any debris that could cause a blockage.
You should look to have this done once every three months; the cleaner will also be able to note any damages to you as soon as they find them to avoid further damage occurring.
How do I know when to replace my fascias and soffits?
There are a number of visible signs of damage that will indicate when your fascias and soffits will need replacing. Common damages include cracks, peeling, rotting and peeling paint. With regular maintenance, you'll be able to spot damages before they worsen. If you do detect any issues with your roofline you should seek to have part or all of it replaced as soon as possible.
When will I need to replace my guttering?
As soon as you notice any damage to your guttering you should look to have it replaced. Unlike damage to other elements of your roofline, gutter damage can lead to severe structural damage if left untreated. If you suspect damage to your guttering, please contact us and we'll be able to inspect your roofline.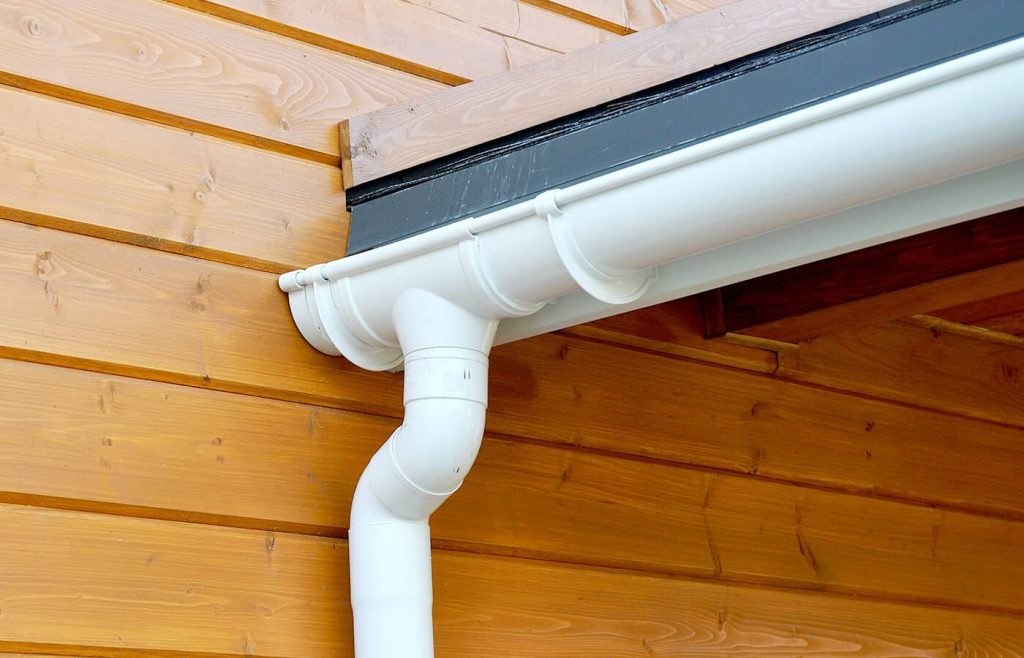 Can I just replace the soffits or fascias?
We are able to replace them individually, but we usually recommend replacing them both at the same time. They're attached to one another so replacing the soffit alone will require the fascia to be removed which can cause unnecessary damage and will lead to it needing to be replaced anyway. Although, every case is different if you want more information for your particular home please get in contact with us and we'll be able to guide your decision.
Bespoke replacement windows in Poole, Bournemouth and across Dorset
Whether you're looking to replace any elements of your roofline, we're confident we can assist you. At Poole Joinery, we're always happy to help, so if there's anything here we haven't answered please contact us online.
Why not come and take a look in person? Book an appointment to visit our showroom or request a free, no-obligation quote today.