Whether you're looking to refurbish your conservatory or have a brand new orangery installed, it can feel like a large commitment and it's only natural that you'd have plenty of questions. That's why we've put together this list of the most frequently asked questions we're asked by our customers about glazed extensions.
Do I need planning permission to add a glazed extension?
When you're looking to add a glazed extension to your home, something that may cross your mind is planning permission. Information online can feel overwhelming but the truth is it's unlikely that you'll need to apply for planning permission. Here are some of the conditions where you may be required to apply for planning permission.
The extension is more than 4m in height
The extension and eaves are higher than the existing property
The extension is closer to the road than the existing property
You're planning a multi-storey extension
The building extends more than 4m from the rear wall of a detached property
The building extends more than 3m in an attached property
If you're living in a conservation area it's very likely that you'll need to apply for planning permission as there are stricter regulations in conservation areas. Our team at Poole Joinery are experts at installing glazed extensions and will be able to advise you on the planning permission you may need.
Can I replace my glazed extensions roof?
Absolutely! We even recommend replacing the roof of your glazed extension, especially if it was installed a number of years ago or the original roof was polycarbonate. Polycarbonate roofs became popular as they were extremely durable which made them secure whilst letting in plenty of natural sunlight. However, polycarbonate is not the most energy-efficient material and it doesn't last particularly well. Here at Poole Joinery, we offer two replacement conservatory roof options that have been expertly designed and manufactured to keep your glazed extension comfortable all year round whilst reducing your energy bills.
Tiled replacement roof
Poole Joinery installed the Ultraroof tiled conservatory roof by market-leading manufacturer Ultraframe, its thermal efficiency is unmatched. Achieving U-values as low as just 0.16 W/m2k, reducing your monthly bills whilst providing you with a comfortable and usable space all year round. An Ultraroof will also dramatically enhance the aesthetics of your extension, we're able to incorporate full-length glazing panels within the tiled roof to enhance the natural light flowing into your home.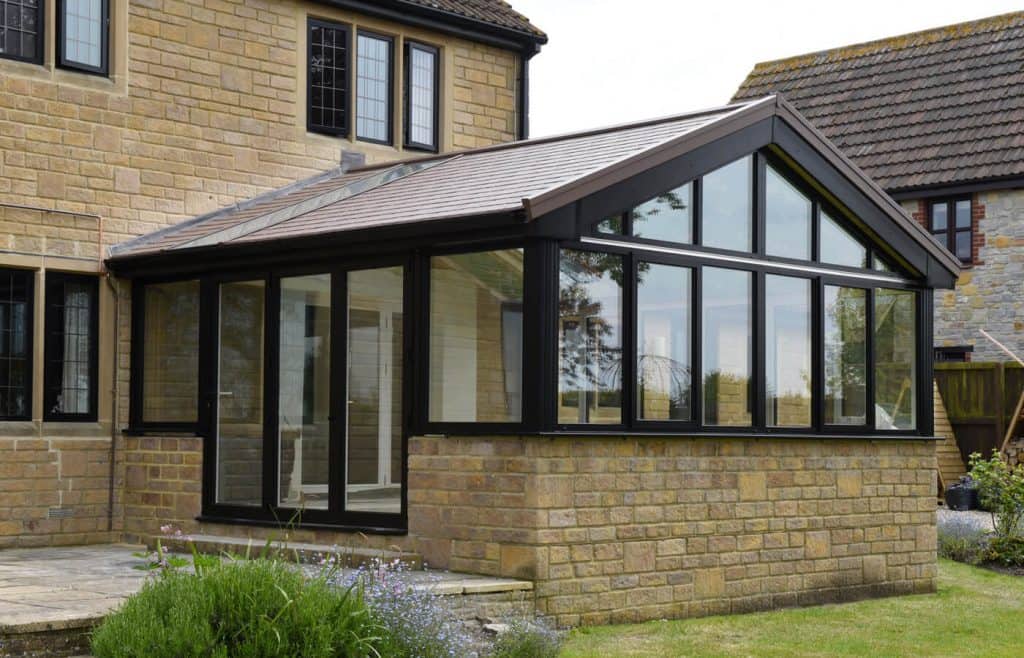 Flat replacement roof
Although they're known as flat roofs they actually have a slight pitch to them to prevent water from building upon their surface. Our flat replacement roofs are made to measure using extremely durable materials to ensure ultimate weather protection all year round. You're also able to add a roof lantern onto a flat roof, allowing for natural light to pour in whilst enhancing the exterior of your home by creating a modern look.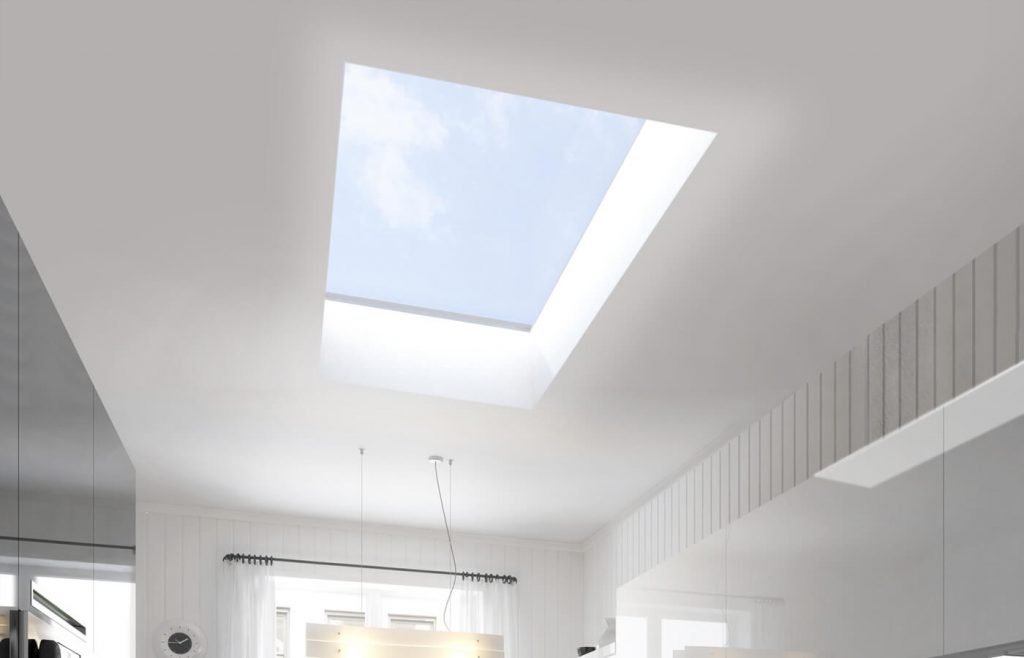 Read more: Do I need planning permission to replace my conservatory roof? 
How much does a glazed extension cost?
The reason we don't advertise a price for our glazed extensions is because it can change dramatically depending on what you want and need from your extension. Naturally an orangery is a more premium option compared to a conservatory and you can expect to pay more for one. There are a huge number of factors that will affect the overall cost of your glazed extension, we have laid out some of the more common factors below.
The type of glazed extension you want
The size & shape of your planned extension
The type of conservatory roof you want
The number of windows & doors your extension will have
The material you choose for your conservatory
Any internal extras including, spotlights & speakers
Although we cannot provide you with a cost here, we are able to offer you a free, no-obligation quote once we've discussed your project in full during a consultation.
What's the difference between a conservatory and an orangery?
Both orangeries and conservatories are fantastic extension options when you're looking to extend your home and create space. We're often asked what the difference is between the two and it can be confusing to tell them apart when you aren't aware of the differences.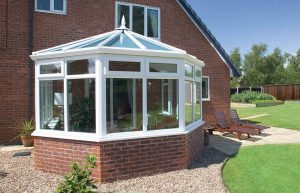 Main features of a conservatory
Considered a more classic glazed extension
Features predominantly glass
Can have either dwarf walls or be entirely glass
Typically seen with a glass roof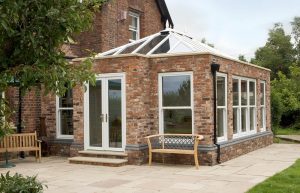 Main features of an orangery
Considered as a more traditional extension
Feature considerably more brick including brick pillars
Are commonly fitted with a roof lantern
Usually larger & more permanent than a conservatory
Read more: How to choose the right extension for you
Can I customise my glazed extension?
A glazed extension can easily be customised to suit our customer's wants and needs, you're able to control the aesthetic of your extension by deciding on the shape, size, style, and colour. At Poole Joinery, we offer a huge selection of colours for our extensions including some gorgeous wood effect foils. Whether you want to match the rest of your home's aesthetics or go for something contrasting, we'll have an option for you.
Our expert team will be able to discuss your project with you in full and they'll be able to advise and demonstrate the different options we have available to you and what will be the most suitable choice.
What can I use my glazed extension for?
A glazed extension can be used for virtually anything, we will always discuss with you why you want an extension and what you'll use it for as this could affect the design, layout, and look. Many of our customers commonly use their extensions as dining rooms, hosting areas, and home offices but the possibilities are endless.
Read more: 5 great ways to use a modern conservatory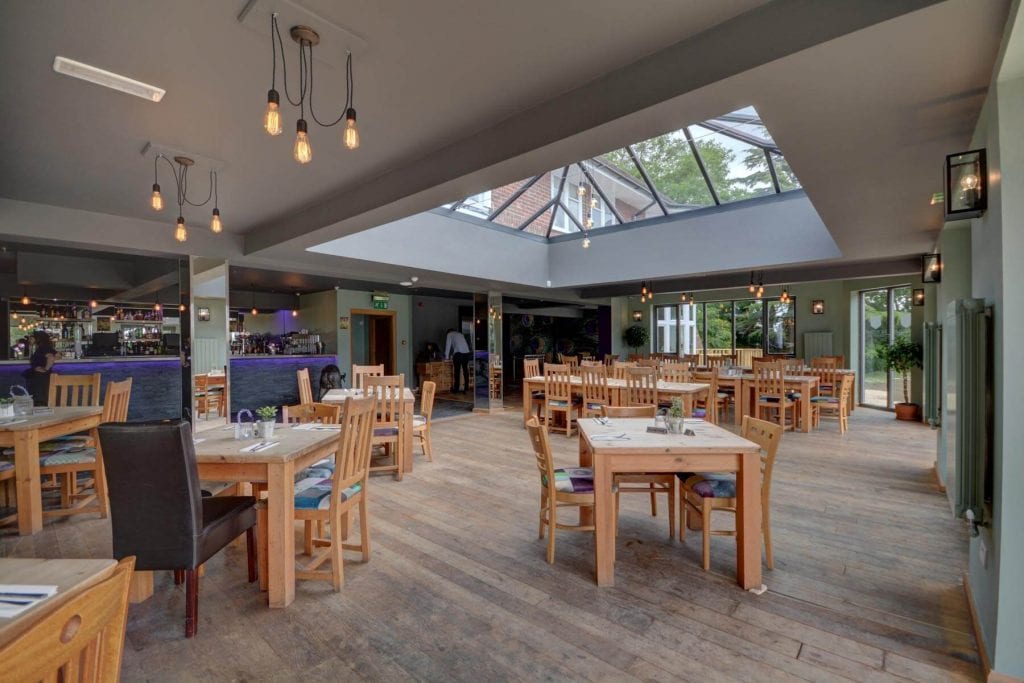 Will a glazed extension add value to my home?
Conservatories and orangeries can add as much as 15% more value to your property, this can vary depending on the condition, style, and size of your extension. It's important to remember that garden space is just as valuable as living space so you want to find the perfect balance before extending your home.
Since the pandemic began working from home dramatically increased and as such homeowners are looking for larger houses with additional rooms that could be converted into home offices. Potential buyers are always going to be looking for additional space that is usable, comfortable, and looks great, a well-maintained glazed extension will perfectly meet their needs.
Read more: Does a conservatory really add value to your home?