House prices have never been higher. In fact, it's estimated that house prices in Dorset are increasing by £100 a day. In the last year, they have risen by a staggering £34,871. As such, it is well and truly a sellers' market at the moment. Many Dorset homeowners are anxious to get the best possible price for their properties. With that in mind, what home improvements can you do to ensure the best return on investment? Here are the best products to invest your money in…
1.     New composite doors for Dorset homeowners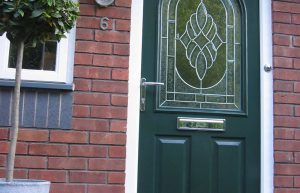 A beautiful new front door is sure to bring a great return on investment. They can improve your home's energy efficiency, style and security. In all of these aspects, a composite door is by far the highest performing. With their thermally insulating cores, they dramatically improve your home's thermal performance. They will save you money on your energy bills in the long term. Meanwhile, their stunning appearance will no doubt increase your home's kerb appeal and overall value.
2.     Conservatory replacement roofs in Dorset
Across Dorset, hundreds of homeowners are suffering from outdated conservatories sucking value from their homes. Too hot in Summer and too cold in Winter, they become inhospitable spaces that no one wants to inherit. They also can end up costing you loads in energy bills.
A replacement conservatory roof is a cost-effective solution that can dramatically improve the conservatory's performance. It's much cheaper than getting a whole new conservatory and can completely revive the space. It's no longer an undesirable money vacuum, but an additional space that could add considerable value to your property.
3.     Bifold doors in Dorset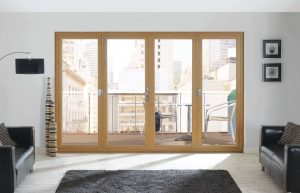 When it comes to increasing kerb appeal, there are few home improvements better than bifold doors. With their concertina folding effect, they light up both your interior and exterior with stunning modern aesthetics.
They fill the home with natural light. Also, often part of kitchen extensions, they open up great opportunities for hosting barbecues and social gatherings. Prospective buyers will love them and will be more likely to drive up the price of the property.
Quality home improvements from Poole Joinery
If you're interested in completing a home improvement project in Poole or the surrounding areas and you'd like some more information, please don't hesitate to get in touch with us today. Our team of dedicated professionals are on hand to answer any questions you may have as well as offer any advice you may need. You can contact us by either calling us on 01202661299 or contacting us online for your free, no-obligation quote.