Recent legislation changes have meant the term trickle vents has been thrown around more recently than ever before. If you're currently looking to replace your windows, it's very likely that you'll have heard of trickle vents. But you might be wondering what they are and whether you're going to need them in your replacement windows. Poole Joinery have created this informative blog to tell you everything you need to know about trickle vents.
What are trickle vents?
A trickle vent is a small device fitted within the window in order to allow for proper ventilation around your home. The vents can be opened or closed by the homeowner so that they're able to control when there's more or less airflow.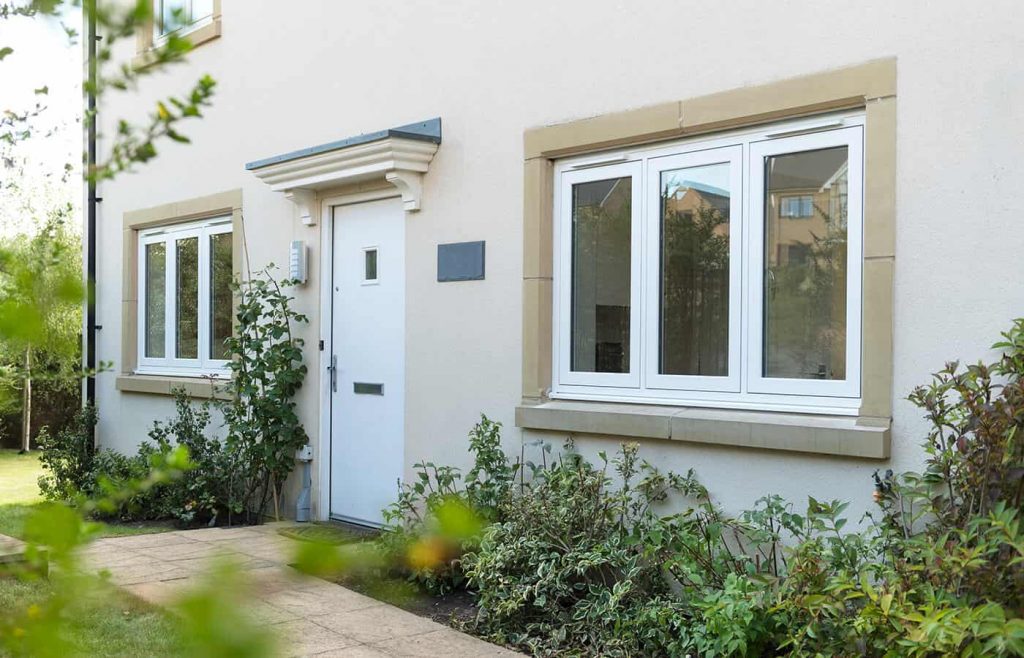 How does trickle vent legislation affect me?
The changes to Part F legislation came into effect from the 15th of June 2022 across England. The legislation specifically looks at having the appropriate ventilation in homes, the update will mainly affect where and when trickle vents will be needed.
Previously trickle vents were only required on windows that were replacing existing windows with trickle vents or new builds. This meant that many homeowners weren't required to have trickle vents fitted into their windows. However, the new legislation states that any replacement window will need to have trickle vents fitted. All this means for homeowners is that they can expect to have trickle vents as part of their replacement windows.
We're aware that some of our customers may feel nervous about this recent change but we want you to rest assured that Poole Joinery has followed these updates very closely. We are extremely confident that this update will be a positive change and will only provide our windows with additional benefits.
Are there benefits to having trickle vents installed?
There are a number of fantastic benefits to having trickle vents fitted to your windows. They allow for your home to be fully ventilated which prevents stale air from building up around your home causing unwanted odours, condensation and potentially mould. Trickle vents are ideal in shared living areas and homes with pets as these typically produce more unwanted scents. With proper airflow, the scent doesn't have time to linger and cling to soft furnishings.
During the summer months, it can feel tempting to leave all of the windows open during the day and night. However, leaving them open can leave your home vulnerable to potential intruders. An open window can void your home insurance policy, we always advise you to check your policy to confirm this. With trickle vents, you're able to leave them open for as long as you want regardless of whether you're home or not. Air will be able to flow through without putting your home or family at any risk.
Quality windows, doors and conservatories from Poole Joinery
If you're interested in completing a home improvement project in Poole or the surrounding areas and you'd like some more information, please don't hesitate to get in touch with us today. Our team of dedicated professionals are on hand to answer any questions you may have as well as offer any advice you may need. You can contact us by either calling us on 01202661299 or contacting us online for your free, no-obligation quote.
Related reads
4 home improvements to refresh your home in the New Year
Aluminium vs uPVC – which will be better for my Dorset home? 
What's the difference between Residence 7 & Residence 9 windows?