It's always an exciting prospect to work alongside innovative architects and developers who have a real passion for designing beautiful buildings. This reminds us of a contemporary twin new build that we had the pleasure of working on a few years ago, that we'd like to share with you now.
Salterns Way Contemporary Homes
2015 was the year we played an integral role in the extensive development of two new builds, located in the prestigious Salterns Way; close to Salterns Marina and the shores of Poole Harbour. Working alongside a private developer that we've had a long-standing relationship with, we were also delighted to work with rbstudioarchitects; an award winning RIBA Chartered practice, previously featured in Grand Designs Magazine and the BBC's 'Building Dream Homes.'
Leading Aluminium Glazing Systems from Smart Architectural Aluminium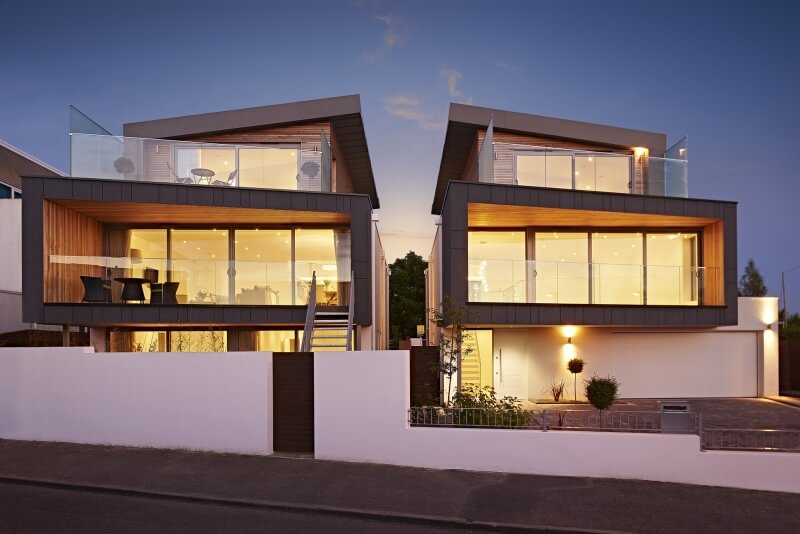 Building two contemporary homes here, the project brief required the full supply and installation of high-performance aluminium windows and doors. Defined by a large, angular floating balcony lined by cedar cladding, each house would feature an open plan living space with far-reaching views across to Poole Harbour. Fully complying with the latest building regulations, the slender frames of Smarts aluminium sliding doors precisely met these unique specifications. Whilst Smart's aluminium windows and glazed doors delivered the ideal blend of more glass and less frame that this project yearned for.
Slender Aluminium Windows in Dorset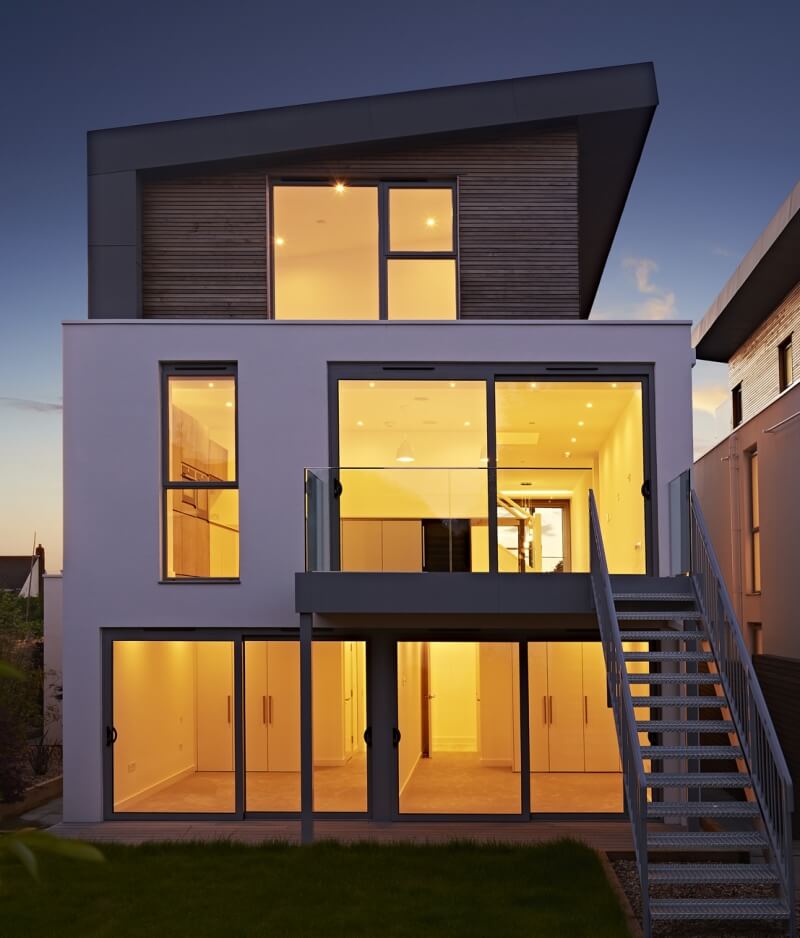 Built on a restricted site in a premium Poole location, these intriguing buildings were essentially reversed for the ultimate privacy. Picturesque gardens featured alongside the front of one of these gorgeous homes, with both buildings enjoying tranquil rear views backing onto Dorset Lake. With this in mind, bespoke double-glazed aluminium frame windows were the only viable option to get the most out of this stunning location.
Ultra-slim Aluminium Sliding Doors
Sustainable, durable and incredibly energy efficient, the way glass welcomes the outside in whilst maximising daylight and space has made it a fundamental staple of inspiring modern architecture. Allowing the light to coherently flow through the open plan kitchen and living areas and out onto the balcony, the panoramic glazed panels of our aluminium framed sliding doors ideally frame the sensational views of Poole Harbour and beyond.
A spectacular south coast new build project
Taking just 8 weeks to complete, if you've been inspired by this uplifting contemporary development, be sure to book an appointment to visit our showroom, get a quote or contact us to discuss your renovation project further. Trading for over 25 years and providing comprehensive 10-year work guarantees as standard, Poole Joinery truly is 'the name you can trust.'