It's no secret that we all wish we had more space around our homes, especially since spending months inside during the lockdowns in 2020. Moving house is a huge commitment that isn't always possible which is why we've put together this informative blog.
Here are 4 ways to make your home feel more spacious without the need to move.
Add a gorgeous, glazed extension
Having a conservatory installed is one of the best ways to add more space to your home, it's more affordable and less intrusive than having a permanent extension installed. Featuring a large area of glass our conservatories allow natural light to flow into your home without needing to compromise on thermal efficiency. We're able to offer glass roofs for homeowners who are looking for a more traditional extension as well as tiled roofs that provide a sleek and contemporary appearance. Add full-length glazing panels into the design of your tiled roof to replicate the natural light intake of a glass roof.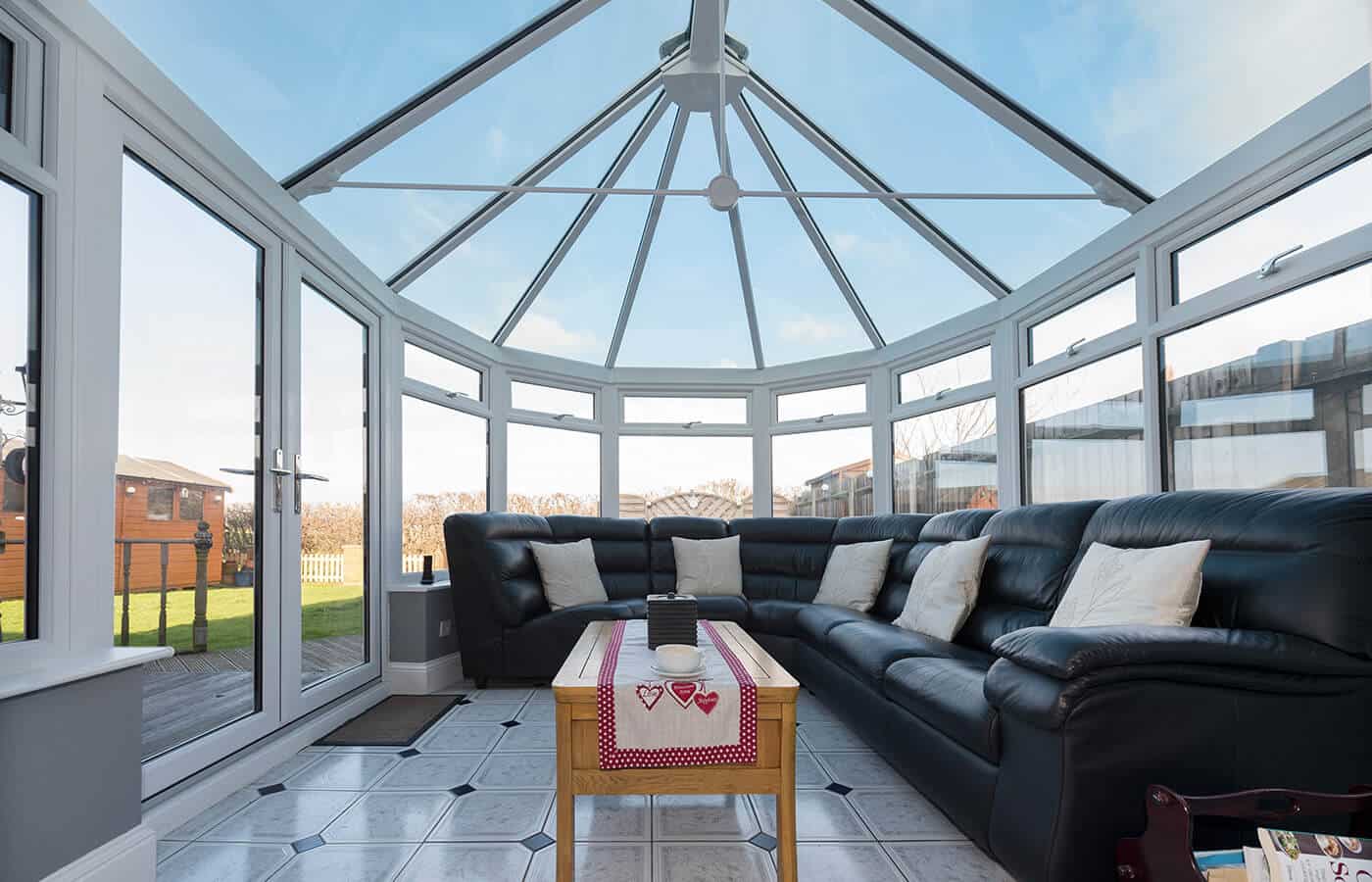 A conservatory is a versatile choice that can be used for any purpose you need. Many of our customers use their conservatories for kitchen or dining room extensions, additional living spaces and home offices. If you have a specific purpose in mind for your conservatory, please get in touch with a member of our expert team and we'll be able to assist you in the design and layout of your glazed extension.
Strategically place mirrors
When placed correctly mirrors allow light to bounce around your home illuminating darker areas that are otherwise forgotten. A well-lit room will always look larger and more spacious than a dimly lit room, white lights are better for creating space than warm or yellow lights are.
When you're choosing a mirror to expand your space you should look for something large with a delicate border, too large of a border will draw the eye in and ruin the illusion. The ideal spot to hang your mirror is slightly above eye level and either near or opposite a light source, you'll find this placement also lifts the ceiling giving your room more height.
Choose light paint colours
The colour of your room can completely change the feel of your room, it's commonly known that blue tones can make your room feel colder with red tones having the opposite effect. Similarly, light colours can make a room feel larger and dark colours are seen to shrink rooms. This happens because dark colours absorb light which can make a space feel dim and enclosed whereas lighter colours are more reflective and make a space feel bright and airy.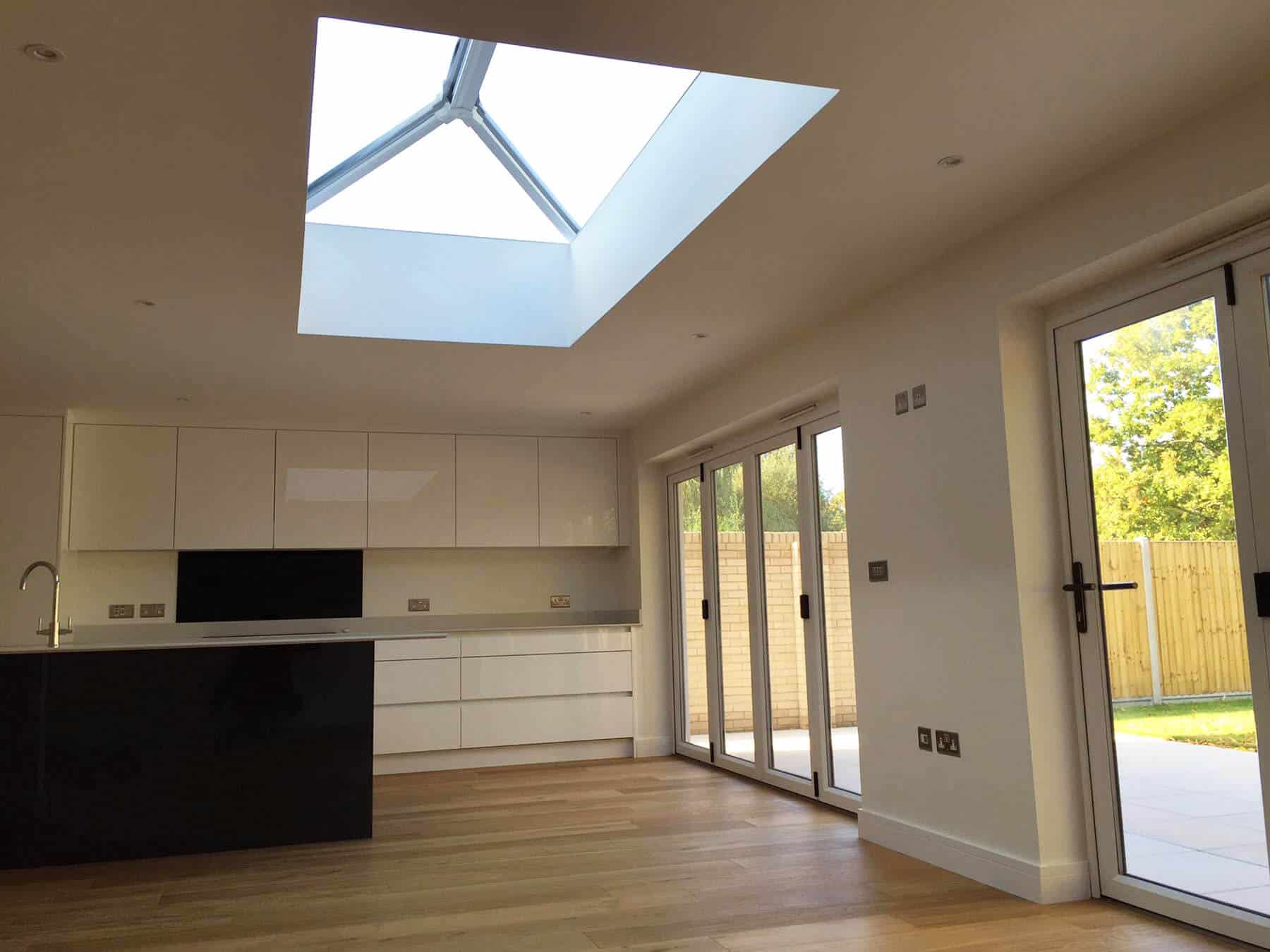 The best colours you can paint your walls are soft, cool tones as these are more reflective and create a more inviting atmosphere. As an added bonus these tones will also look clean and fresh for years to come.
Declutter your home
Regularly decluttering your home is one of the simplest ways you can create more space within your home. Throughout the year we all tend to collect items with the intention of using them, wearing them, or donating them. By setting yourself time to go through everything will reduce the amount of clutter around your home which will leave you with more storage space.
Start by setting yourself manageable tasks with an end date in mind, on this date you should do those trips to the tip and donation centers. Don't forget it's okay to ask for help if you need it, especially if you share your home with others. Even children can get involved by going through their own bedrooms.
Expand your space with a gorgeous, glazed extension from Poole Joinery
A glazed extension is a perfect addition for homeowners who are looking to extend the space in their homes. If you're interested in having a conservatory installed, or you'd like to discuss any upcoming home improvement project, please don't hesitate to contact a member of our expert team and we'll be able to provide you with advice and a free, no-obligation quote.