It is a fact of life that nothing lasts forever, and double-glazed windows are no exception. Typically, double glazed windows have a life span of approximately 20 years. Replacing your inefficient windows, will reduce heating bills, make rooms more enjoyable to live in, and can even add value to your home. But what are the signs to look for that tell you it's time to replace your windows?
1. Cold draughts whistle through your Dorset home
Double glazed windows are designed to keep the cold air out and warm air in. However, if a cold draught is whistling around your ankles, it could be a tell-tale sign that your windows need replacing.  Draughty windows can be caused by a few reasons. Firstly, they could have been poorly installed. Secondly, the seals could be at fault. Finally, it might be that they have reached the end of their life span. Modern replacement windows come in a variety of materials such as uPVC or aluminium, and once fitted, can totally transform your home.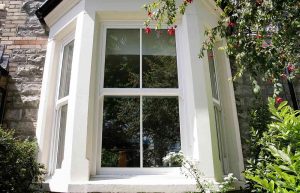 2. Your windows show visible signs of damage
If your windows are letting in more cold air, than they are keeping out, it is a good idea to inspect them thoroughly. Are the frames showing any signs of warping? Likewise, are there any chips or cracks in the glazing.  If any of this damage is present, your double glazing will almost certainly need replacing. As well as coming in a variety of materials, replacement double glazing is available in different styles, colours, and finishes too.
3. Condensation is spoiling your view
Condensation, or frosting up between the glass, can be a sign, that the seals on the windows may have failed. Double-glazed windows are made up of two sealed sheets of glass with an insulating gap between them. The gap is commonly filled with argon gas. If the gas is no longer there, your windows will not be as energy-efficient. Modern replacement double glazing is extremely energy efficient, meaning your home will feel warmer.
4. Outside noise can be heard
Is outside noise from busy roads, schools or noisy neighbours, making its way into your home? If so, this could be another reason to replace your windows.  Older double-glazed windows tend to have a smaller gap between the two panes of glass. Modern double glazing has a larger space which greatly improves sound insulation. Meaning you can once again enjoy peace and quiet in your home.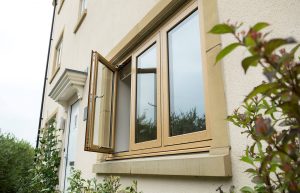 5. Your locks, hinges, and handles are not working properly
Double glazed windows play a vital role in keeping your home secure. If your window locks, hinges, or handles are stiff or not working properly, your home could be vulnerable to unwanted visitors. Modern replacement double glazing windows come with multipoint high-tech locking systems, making your home safe and secure. Replacing your windows is a small price to pay for much-needed peace of mind!
Exceptional double-glazed windows supplied across Poole and Dorset
With over 25 years of experience, Poole Joinery has been transforming homes across Dorset, with our extensive range of double-glazed windows. If you would like more advice on replacing your existing double glazing, give us a call on 01202 661299, or contact us online, you can also book an appointment for a showroom or home visit.
If you still have unanswered questions about windows or glazing you can view our windows FAQs.