Excluding Poole and Bournemouth, did you know there are 12,850 listed buildings and 190 conservation areas in Dorset? Dorset is also home to around 12% of England's listed thatched buildings. So, it stands to reason that many of our local enquiries are focused around building regulations and planning permissions within conservation areas.
If you're planning a home improvement this year, we've compiled some key 'need-to-know' information on English conservation areas.
Conservation areas in Dorset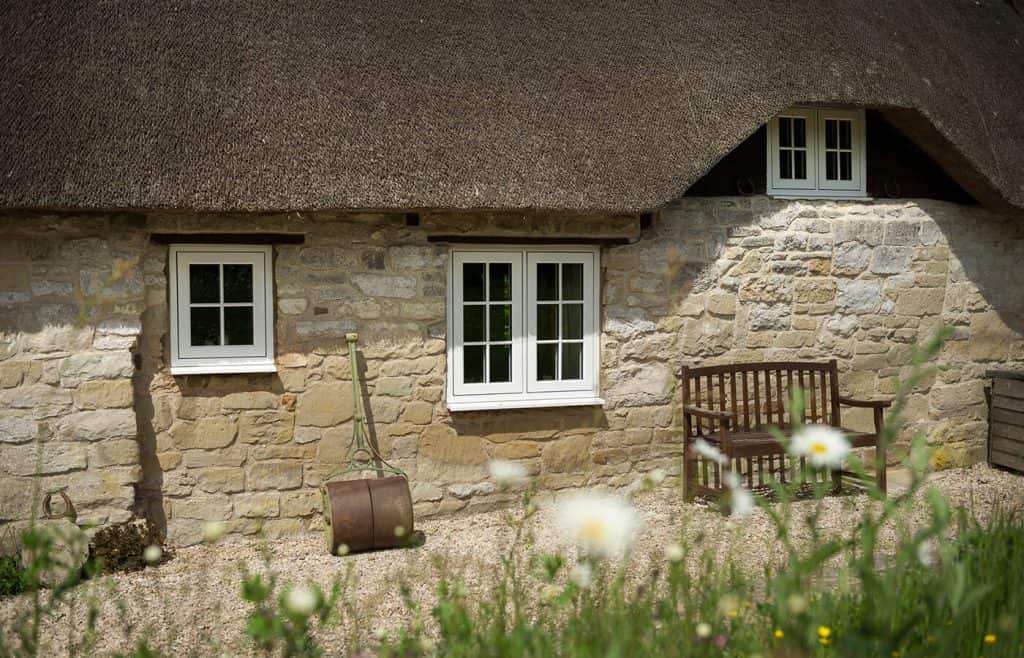 Conservation areas are locations of special architectural or historic interest, which have a distinctive character or appearance that's worth preserving or enhancing.  They are typically authorised by the local planning authority. North Dorset currently has 48 conservation areas and over 2500 listed buildings.
When local authorities appoint Conservation Areas, the following factors are taken into consideration
the quality of the buildings
the historic layout of the roads
boundary treatments and patterns of enclosure
characteristic building and paving materials
uses and associations
trees and green spaces
rivers and streams
What is permitted building development?
Some property alterations can fall under 'permitted development' rights, even in a conservation area. These are a form of general planning permission that allows for certain building works to be carried out, without having to apply for planning permission.
Do you need planning permission in a conservation area?
Seeking planning permission in a conservation area depends on a variety of circumstances. Generally, subject to the Neighbour Consultation Scheme, planning permission will not be needed if
Materials used are similar in appearance to the existing house
Rear extensions do not exceed more than one storey
Single-storey rear extensions do not extend beyond the rear wall of the original house by more than 4m's for detached houses and 3m's for any other type of house
There is no exterior cladding
There are no side extensions
No verandas, balconies or raised platforms
No extension is higher than the highest part of the roof
Single-storey rear extension height does not exceed 4m
You wish to demolish a building 115 cubic metres or under
You wish to take down a wall, gate or fence that's less than 1 metre high, that borders a highway or less than 2 metres high elsewhere.
It's always advisable to seek guidance from your local authority (or a trusted local expert), to be completely sure that your renovation plans are feasible and in keeping with local conservation rules and regulations. It's also important to bear in mind that different rules apply to listed buildings, flats, maisonettes, converted houses or houses changing use.
Further information on Permitted Development rights and Planning Permissions.
What is an Article 4 Direction in planning?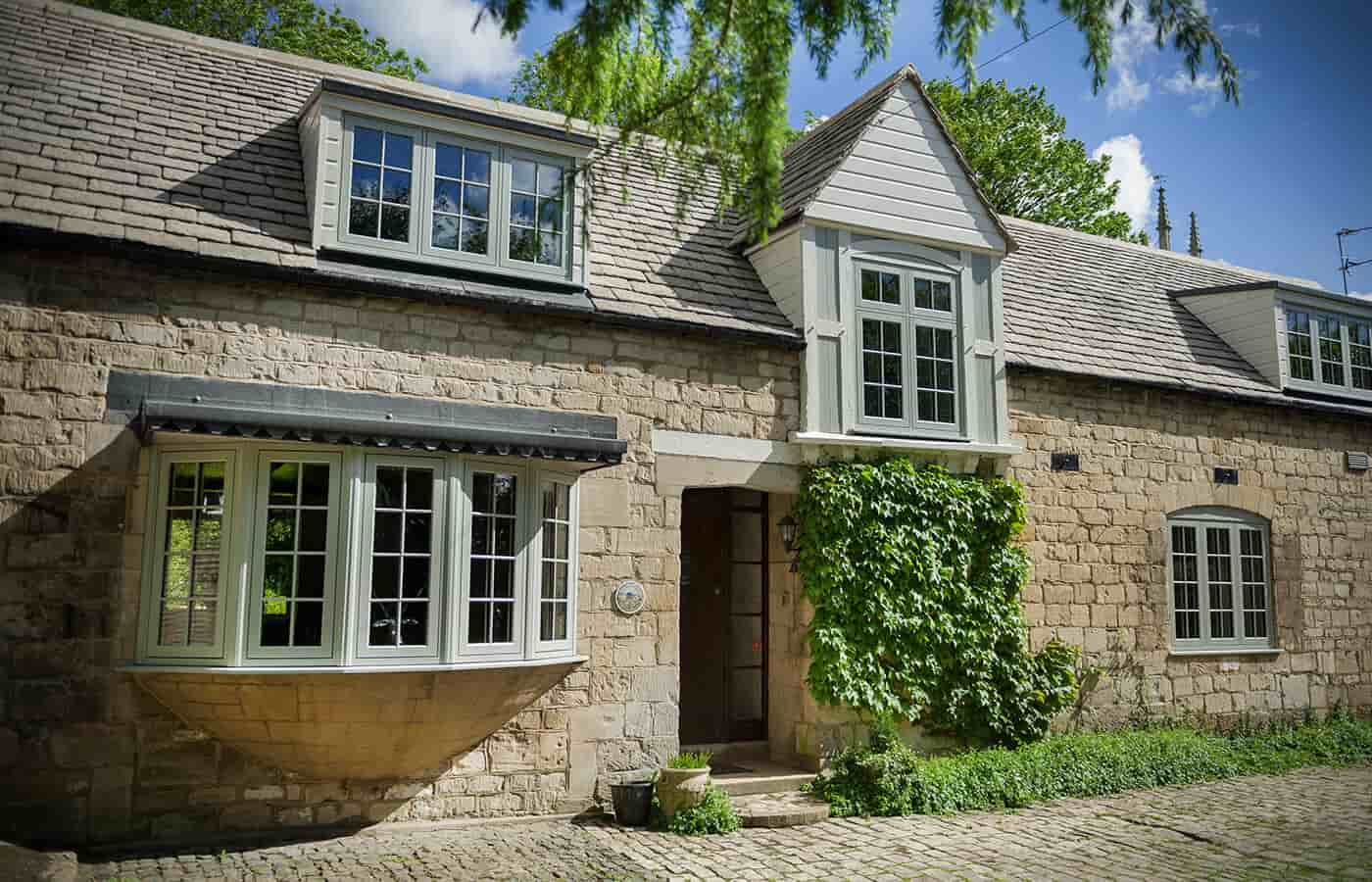 An Article 4 Direction removes all or some of the permitted development rights on a site, to further protect the visual character of the area. If an Article 4 Direction is in place, certain exterior alterations will need to seek planning permission for approval, that might otherwise not have needed it. Although Article 4 Directions are most common in conservation areas, they are not solely confined to conservation areas.
Conservation areas in Poole
A local example of an Article 4 Direction can be found in Poole's Branksome Park conservation area. Here, landowners must apply for planning permission to erect, construct, improve or alter a gate, fence, wall or other means of enclosure along the highway frontage. In this case, Article 4 Direction effectively manages the design of hard and soft landscaping in a style appropriate to the area's character.
With a range of places of special architectural and historical interest, Poole has 16 conservation areas in total. These include Brunstead Road, Chine Gardens, Canford Cliffs Village, Evening Hill, Poole Old Town, Canford Magna, and Ashington.
Conservation areas in Weymouth
With 15 conservation areas, most of Weymouth Town Centre is situated in a conservation area.
A plan for 12 flats in Weymouth had permission refused, as it was decided that the scheme would be an over-development of the site, "causing harm to the (adjacent) conservation area setting and the street scene." The plan proposed the demolition of the Garden House site on the north side of Westerhall Road. Concerns were raised about over-looking roof space windows, inappropriate white render finishes, road safety, the size and design of the building, parking and a change of outlook.
Conservation areas in Bournemouth
Valuing the area's character and historic nature, currently, there are 20 conservation areas across Bournemouth. Bournemouth also has an Article 4 Direction in place throughout the whole borough, which removes permitted development rights on the change of use of a normal house to an HMO (House in multiple occupation). This Article 4 Direction was introduced in December 2011, to reduce the negative impact that high concentrations of HMO properties can impose on local residents and the character of the area.
In November, a planning application for a new public park on the outskirts of Bournemouth was submitted for consideration. It will be interesting to see how this application plays out, due to local opposition from Throop Village Conservation Group who have criticised the plans, concerned about the impact that an increase of traffic will have on the adjacent conservation area.
Are conservation approved replacement windows available?
Your local authority conservation officer will assess whether your application will enhance and preserve the area or not. Wherever possible, you must retain and repair the original windows whilst working towards improving their thermal efficiency e.g. draught strips or secondary glazing. Of course, windows can go beyond repair and in conservation areas, they must be replaced with exact replicas. Other than original timber windows, you should seriously consider replacing your heritage windows with the Residence Collection. Residence 9 windows are designed to replicate 19th Century timber windows, allowing for regular approval for use in conservation areas throughout Dorset and even in locations where Article 4 directions are in place. Constructed from energy-efficient uPVC, not even the experts can tell these stunning windows apart from their original wooden counterparts!
Can I have a conservatory installed if I live in a conservation area?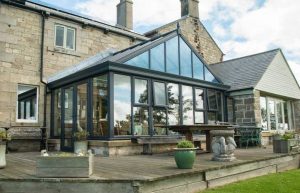 The answer is yes! You can build a conservatory in a conservation area. Depending on where you want your conservatory positioned, you might even be able to do it without planning permission. Planning permission is not normally needed providing your proposed conservatory meets the following criteria
it is not built on a side wall of your property
it does not extend further than 4 metres away from the rear of your detached house
it does not extend further than 3 metres away from the rear of your attached property
it does not exceed 4 metres in height
it does not exceed the height of your property
it does not front or obstruct a public road
it does not cover more than half of the land area of your property
However, even if you think your conservatory doesn't need planning permission, we recommend that you speak to your local planning authority before starting any work.
Building Regulations for Conservatories
It is important to note, that building regulations might apply, regardless of whether your conservation area conservatory needs planning permission or not. Building regulations will be needed if any of the following applies to your proposed conservatory
the floor area covers more than 30 square metres
the heating system is an extension of the main property's heating
the conservatory is not separated from your main house by quality external walls, windows or doors
However, if a new structural opening between the existing house and conservatory is created, this will require building regulations approval, even if the conservatory's structure is itself exempt.
When considering a conservatory, it is always recommended using the services of an experienced professional installer, who can advise you on the process from start to finish
Innovative Home-improvement specialists across Poole and Dorset
If you require further advice on window replacements or conservatories in conservation areas throughout Dorset, please don't hesitate to contact the Poole Joinery team or book an appointment at our showroom or for a home visit.
Related to this post: Window styles to suit character properties in Poole, Weymouth & Bournemouth