Is your home bursting at the seams, making you long for much-needed extra space? Or are you looking to improve rather than move? Perhaps you're just dreaming of a tranquil space to relax in whilst enjoying views of your garden? Whatever your reason, a conservatory is an ideal solution for many homeowners' problems. And yes, conservatories really can add value to your property. Read on to find out more…
How much value does a new conservatory add to your Dorset home?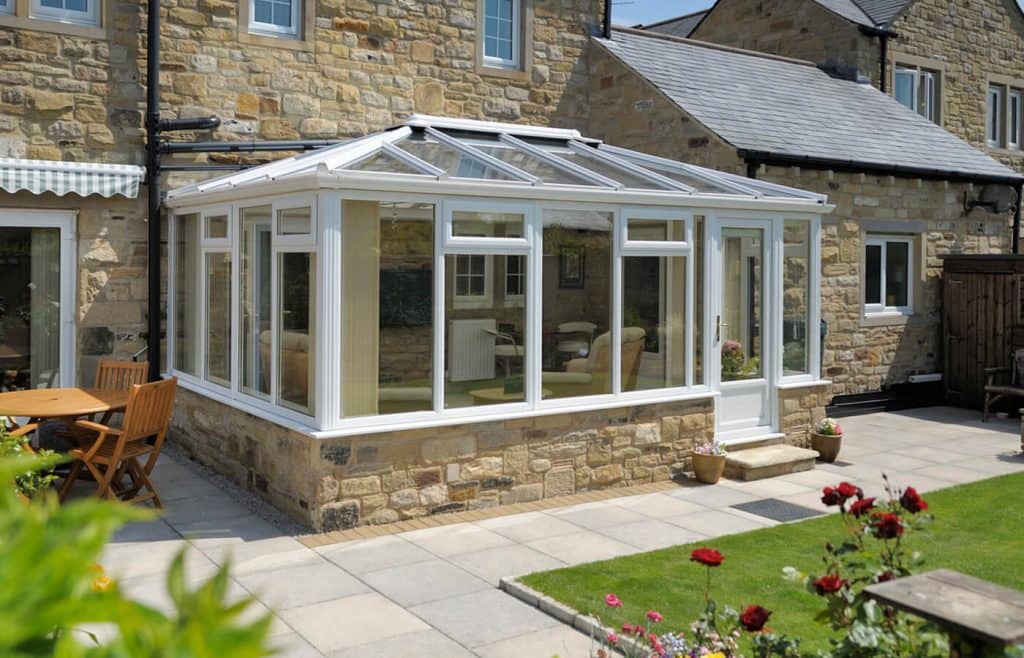 Installing a conservatory is one of the most popular home improvements and is an excellent way to add extra living space to your property. The benefits of choosing a conservatory to solve your space issues are many. Firstly, unlike an extension, planning permission isn't normally needed.  Secondly, conservatories can be built in a few weeks, unlike the months needed for an extension. Thirdly, conservatories are an inexpensive way of adding extra floor space. Finally, and perhaps most importantly, conservatories add value to your home.
According to Zoopla, a conservatory adds an average of £3, 155 to your property. When it comes to selling your home, a beautifully installed conservatory could help push your property to the top of the listings. It could also help you get your full asking price!
Don't forget, a new conservatory doesn't only add financial value to your property, it also adds great aesthetic value too! Equally importantly, all that extra space can add real value to your quality of life.
How much does a new conservatory cost?
The cost of a new conservatory will depend upon the size, style, materials, and finishes you choose. Conservatories come in a variety of styles, Victorian, Edwardian, Gable, Lean-to, T-shape and P-shape. Each style is available in high-performance materials, either uPVC or Aluminium. Roofing choices, such as glazed or tiled, will also affect the end cost, as will any finishing touches.
For a free no-obligation quote, why not contact Poole Joinery Windows today?
What to look for when choosing a conservatory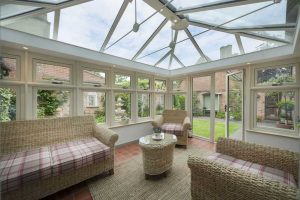 Choosing the correct size and style of conservatory is important if you want to maximise the return on your investment. Take time to ensure the design is sympathetic to the character of your property.  Likewise, it's also good to have a clear idea, as to what you want to use the extra space for. Is it going to be a playroom, office, dining area, or somewhere to unwind? These decisions could influence your choice of roofing.
Choosing a reputable installer, such as Poole Joinery Windows, is vital, as they will effectively manage the project from start to finish. Giving you peace of mind for many enjoyable years to come.
Premium quality conservatories for Dorset homes
Poole Joinery is a family-run company and is a leading installer of bespoke conservatories Dorset. If you would like more information on how our conservatories could help transform your home, please call us on 01202 661299 or get in touch online or book an appointment for a showroom or home visit.