When you're starting to think about replacing your front door, you'll need to consider which material is right for your home. It's important that you do plenty of research into each material to decide exactly which one is right for you. Here at Poole Joinery, we want to make your decision a little lighter which is why we've created this informative blog comparing composite and timber doors.
To quickly aid your decision we have created this helpful table that highlights the main features of each door material.

Composite vs Timber: Thermal efficiency
After they rose to popularity in the early 2000s, manufacturers continued to develop and adapt composite doors to increase the vast list of benefits they already have. One of the most desirable benefits of composite doors is their exceptional energy efficiency. Our composite front doors feature a solid timber core combining the insulating benefits of traditional timber with the modern benefits of composite.
At Poole Joinery, we pride ourselves on supplying and installing our composite doors with a perfect fit every single time. This not only allows us to provide bespoke doors for any opening but also prevents gaps from forming between the door and frame. Traditional timber doors can typically shrink or swell within the frame, especially if they've been exposed to prolonged weather conditions including excess heat or rain. However composite doors feature a GRP skin that prevents them from becoming weather damaged.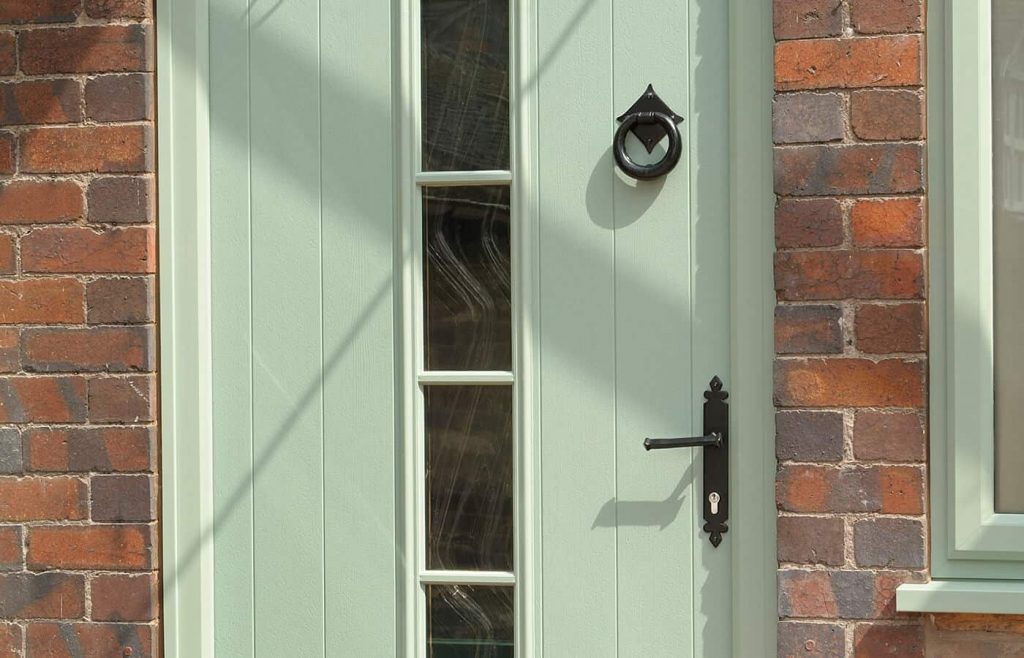 Composite vs Timber: Security
As your front door is the main access point into your home it's critical that it offers enhanced security benefits and can withstand reasonable force. Timber doors have long been known for their natural durability and unrivalled strength which made them a popular choice for decades. However, our composite doors combine the natural security properties of timber and combine them with modern features resulting in one of the most secure front doors available. The GRP skin is damage resistant which removes the risk of weak or vulnerable parts of the door.
At Poole Joinery we offer the Britdoor composite door which features a central deadbolt locking system and a hardened steel hookbolt. As well as the Solidor composite doors that are fitted with automatic multi-point locks as well as the Ultion lock cylinder. These additional safety features are there to put your mind at ease and provide you with the peace of mind that your home is safe all year round.
Composite vs timber: Maintenance
Traditional timber home improvements require significantly more maintenance than aluminium. You should regularly clean timber as dirt can stain or cause the colour to fade. It's also advised that after a maximum of 10 years you should reseal and repaint the door to keep it water-resistant and looking attractive. Whereas composite doors will never need sealing or treating. They simply need an annually clean.
Take a soft dry cloth and wipe over the frames to remove any dust or debris
Using a non-abrasive sponge and soapy water simply wash over the frames gently removing the final remains of dirt
To dry your frames, take a lint-free cloth and give them a quick wipe to avoid ugly streaks and watermarks
If your composite door features any glazing, don't forget to clean it too. You can find a generic glass cleaner in any supermarket, simply spray down the glass being careful to avoid the panels and simply wash it off with a damp lint-free cloth. Dry the glass with a fresh lint-free cloth to avoid unwanted marks.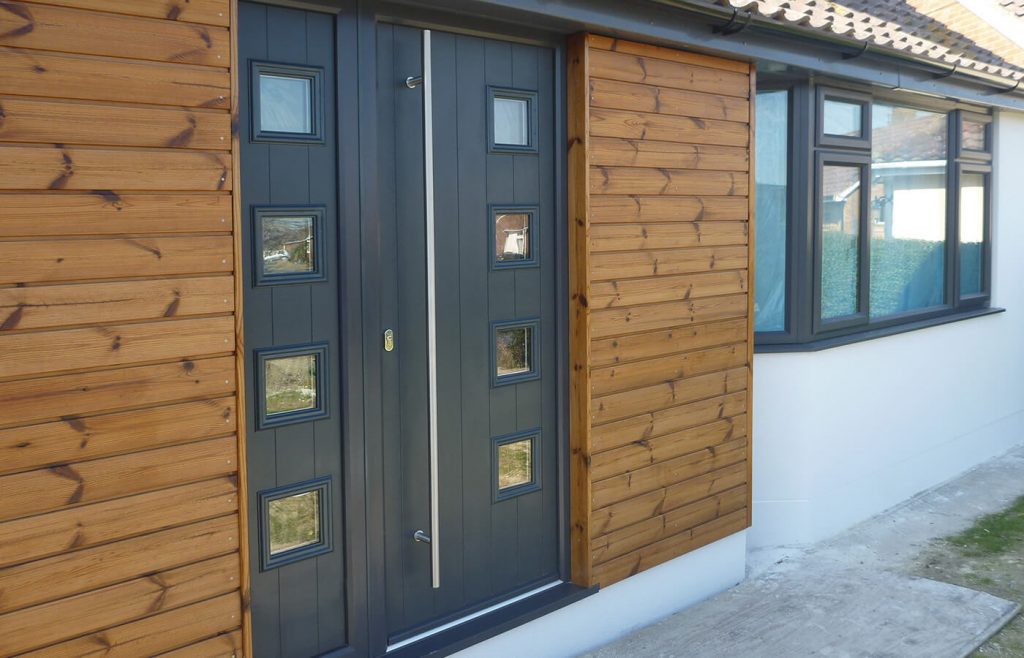 Composite doors from Poole Joinery
The truth is that composite doors are a superior choice for homes in and around Poole but the material you decide to have is completely up to you. We would suggest that you consider three factors when deciding on your front door:
Your budget
Your personal performance
The existing style and age of your property
If you're interested in replacing your door or you want some more advice on replacing your front door or any other home improvement, please contact a member of our team. You're able to reach us by calling us on 01202661299 or by contacting us online for your free, no-obligation quote.