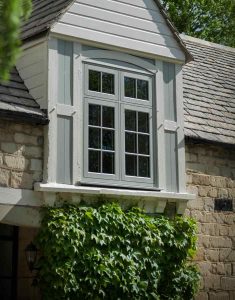 Improvements in manufacturing techniques have seen windows become more durable and energy-efficient, even compared to those from a decade ago. With the majority of homes featuring them, there's no doubt that double-glazed windows have taken over the UK. However, a strong competitor has emerged in triple glazing.
They have become the standard in countries with a cold climate such as Norway and Sweden. Should the UK follow suit and make triple glazed windows the norm? What exactly is the difference, and should you pick them over double glazing?
What is the difference between double and triple glazing?
Both variants feature panes of thermally advanced glass with a gap that is often filled with an insulating gas. The gas creates a barrier making it more difficult for heat to escape. Double-glazed windows have 2 glass panes and 1 gap, whereas triple glazed windows have 3 panes and 2 gaps.
Double or triple glazing – which should I choose?
There isn't a one-size-fits-all answer to this question and, to ensure you make the right choice for your home, there are a few factors to consider:
Energy efficiency
A vital consideration for a new window is its U-value. The U-value measures how good a window is at preventing heat from escaping. The lower the number, the better the window is at keeping the heat in your home. Building Regulations in England require windows to have a U-value of 1.6 W/m2k. The average U-value for a doubled glazed window is around 1.3 W/m2k, with triple glazed windows boasting an average of around 0.8 W/m2k. This means that you can expect to save more money on your energy bills with the triple glazed option.
Your local climate
If your home is in a cold climate or in a coastal area that is frequently hit by high winds, there could be a real benefit for you opting for triple glazing. Although, double-glazed windows hold up well against these conditions too.
Security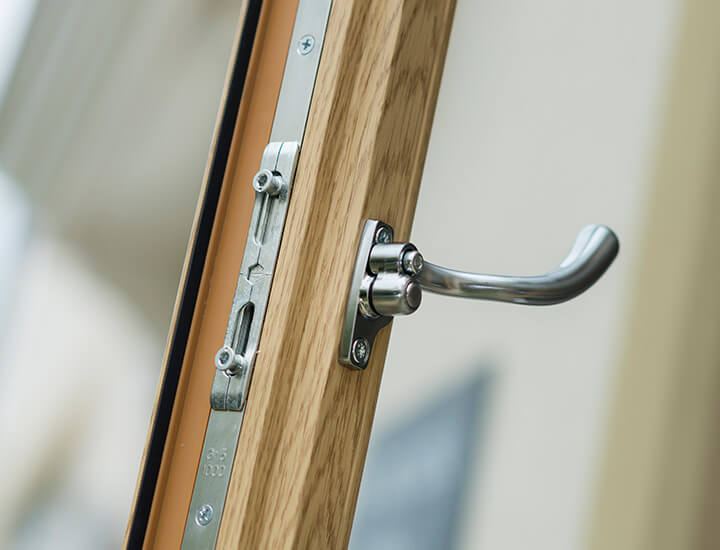 The extra pane of glass in triple glazed windows offers an added layer of protection. However, the high-quality glass and multi-point locking system used in both the double and triple glazed windows from Poole Joinery offers reliable protection from would-be intruders.
Noise
Noise pollution is often a problem when living near a busy road or neighbourhood. Triple glazing's extra layer doesn't just help with thermal efficiency, but it can also help in reducing external noise leaking into the home.
Cost
The style of the window (casement, flush sash, tilt & turn or vertical sliding) and finishes required can affect the price of the windows. However, as there are more materials required to produce them, there is often more of an upfront cost with triple glazed windows.
Triple or double glazing in Bournemouth, Poole, Dorchester and across Dorset
Whether you're interested in double or triple glazing, feel free to discuss your requirements with our team of experts at Poole Joinery. Contact us on 01202 661299 or online for more information. You can also book an appointment for our showroom or a home visit.
If you still have unanswered questions about windows or glazing you can view our windows FAQs.