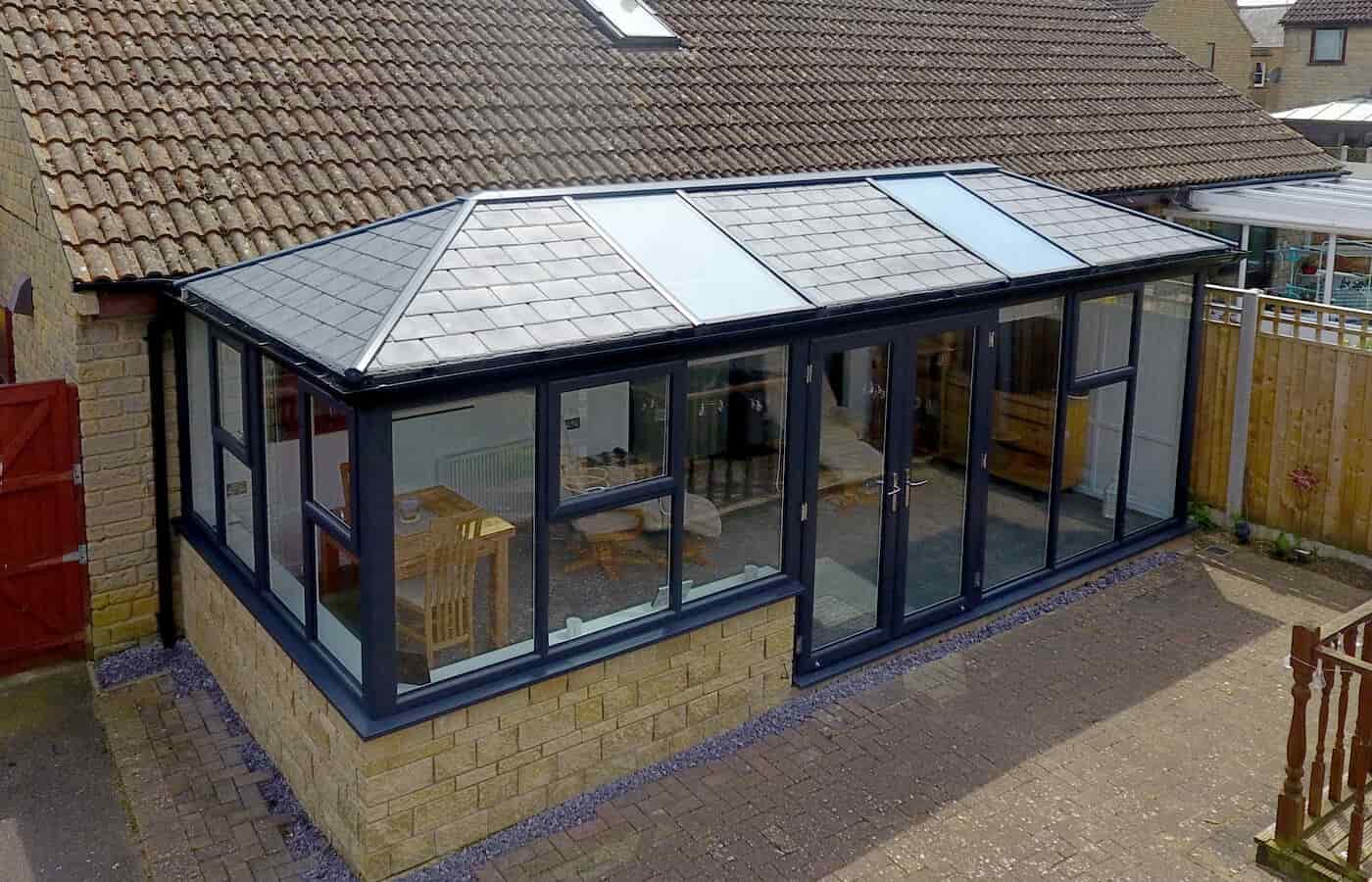 The conservatory is renowned for its versatility and being the ideal link between the inside and outside of your home. However, over time, conditions that are too hot, too cold or too loud may render this valuable living space unusable.
Don't worry, the room can be revived by updating its roof. There may be cheaper alternatives on the market but one of the most popular choices for a replacement is a tiled conservatory roof.
Can I replace my conservatory roof with a tiled roof?
Yes! And the best part is, you don't need planning permission to do it either. However, you may still need building regulation approval. These regulations are extremely important and make sure that your home is safe, such as ensuring the structure can hold the replacement roof's weight.
When investing in a replacement roof from Poole Joinery, our replacement tiled roofs are Building Regulation compliant and JHAI approved. Our knowledgeable experts are also on hand to assist throughout the buying process.
What are the advantages of a tiled conservatory roof?
Thermally efficient

The unrivalled thermal efficiency of tiled conservatory roofs allows you to say goodbye to extreme hot or cold conditions. U-values are a measure of thermal transmittance, essentially how much heat is lost by a structure. The roof can achieve outstanding U-values of just 0.16 W/m2k, making it considerably more efficient than a polycarbonate equivalent (that offer an average U-value of around 1.6 W/m2k).
Customised to you
We offer a plethora of customisable options to truly allow the roof to fit your requirements. On the interior – add recessed lighting and speakers to improve the room's ambience. On the exterior – with a selection of colours available, you can match your home's existing roof or let the conservatory stand out from the rest. We can also incorporate full-length glazing panels or Velux skylights into the structure to allow natural light to fill the conservatory.
Cut down on the noise
Polycarbonate roofs are notorious for being noisy during heavy rain or thunderstorms. Tiled roofs offer greatly improved acoustics, creating a more comfortable living space for you and your family.
Replacement conservatory roofs in Poole, Swanage, Bournemouth and across Dorset
With over 25 years of experience, Poole Joinery has been transforming homes across our beautiful county with the latest home-improvement solutions, including windows, doors, conservatories and orangeries. For more information on our products or services, give us a call on 01202 661299 or contact us online. You can also book an appointment for our showroom or a home visit.
Related reads:
What do you need to consider when you require a roof replacement for your conservatory? 
Do I need planning permission to replace my conservatory roof?