Established in 1994 by Roy Smith, a former Squadron Leader in the Royal Air Force, Poole Joinery is a family-run business built on embodying excellence throughout. We have spent the best part of two decades transforming properties across the areas we serve with the latest home-improvement solutions, from a variety of windows and doors, to glazed extensions and roofline products.
Poole Joinery has completed over 20,000 high-quality installations
During these years, we've provided continuous exceptional customer service and built a reputation for ourselves as 'the name you can trust' when it comes to improving your home.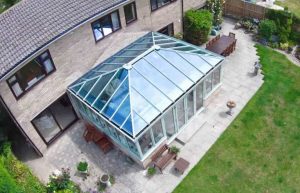 This sheer number of renovation projects has led to us completing work on every type of property in the area, so whether you have a bungalow in Weymouth or period property in Christchurch, our team of specialists has the expertise and excellence to help you find the product that's right for you from our vast selection of styles, colours, and designs.
A bespoke service for every customer from Poole Joinery
No matter whether you're completing a big home improvement project, such as buying a glazed extension or a small home improvement project like replacing the windows in your property, our professional team will work closely with you throughout the whole project.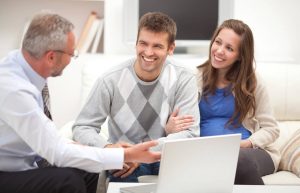 Our bespoke service starts from the initial consultation. We will share our product expertise with you to allow you to make an informed decision, to our team of experienced designers producing a design based on your requirements for you to sign off. And later the installation, where one of our qualified installers will fit your new windows, doors or conservatory. Once you are 100% satisfied with the installation, payment is taken – never before.
Exceptional windows, doors, and conservatories supplied across Poole and Dorset
As one of the leading home-improvement specialists in Dorset and the surrounding area, we've been helping homeowners from Poole to Weymouth and the New Forest achieve their dream home for over 25 years – let's help you too! Contact our team of specialists today or give us a call on 01202 661299 and we will happily provide a free no-obligation estimate and talk you through any niche design options.
Read our related blogs:
How we will keep you safe during our installation projects
The Cowdroy Family's Game Room / Case Study