Double glazing has become a must-have for active house-hunters in Poole and Dorset who highly value its appealing heat retentive and energy bill reducing qualities. While double glazing was mainly developed to provide better insulation for houses, it has so much more to offer. Today we will look at the various benefits double glazing has to offer and why your windows should be double glazed.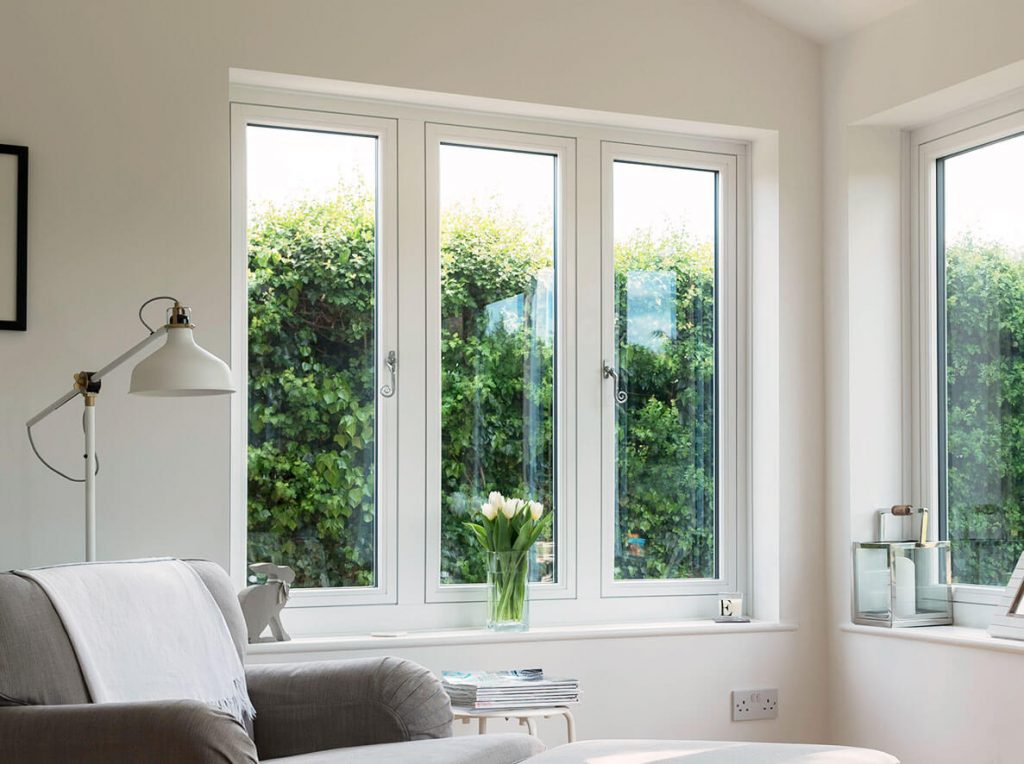 How does double glazing work?
Firstly, it's worth understanding what double glazing actually is and how it works. Two panes of glass are placed within a window frame and separated by a gap filled with viscous argon gas that insulates against heat transfer between two different temperature zones (inside and outside). Air can't circulate in the narrow gap between the panes, so air convection is slowed down and this reduces heat transfer.
Double glazing provides better insulation
The innovative design of double glazing, as explained above, means heat is kept in during the colder months, and during the summer months the windows keep the extreme heat outside. The better insulation provided by double glazed windows ensures that you can enjoy a more comfortable home all year round.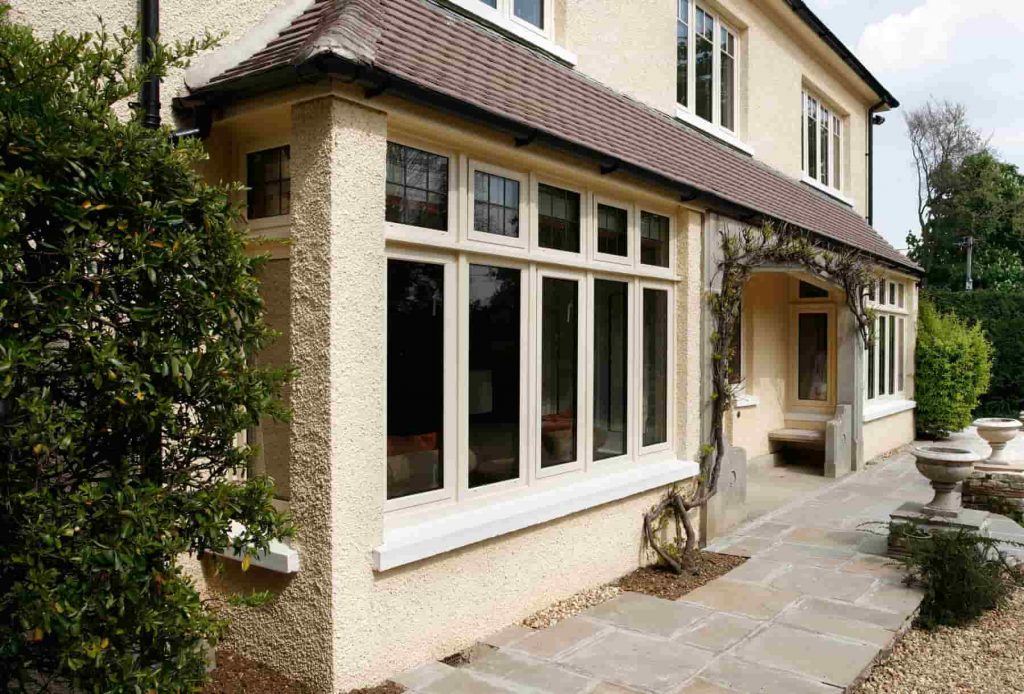 Double glazing is energy efficient
The increased insulation provided by double glazed windows means that you can rely less on your central heating during the winter months which will help to bring down your energy bills and reduce your homes carbon footprint.
Double glazing increases the value of your property
Installing double glazing makes your more house energy efficient and more comfortable to live in, which in turn, will make your home more attractive to potential buyers compared to a house with single glazed or outdated windows. If you're planning on moving, double glazing is an excellent way to increase your property's resale value and give it added kerb appeal.
Double glazed windows help to reduce noise
Due to the double layer of glass, double glazed windows provide better insulation from noise compared to single glazing. This is especially good if you live in a noisy neighbourhood or near a busy road or an airport.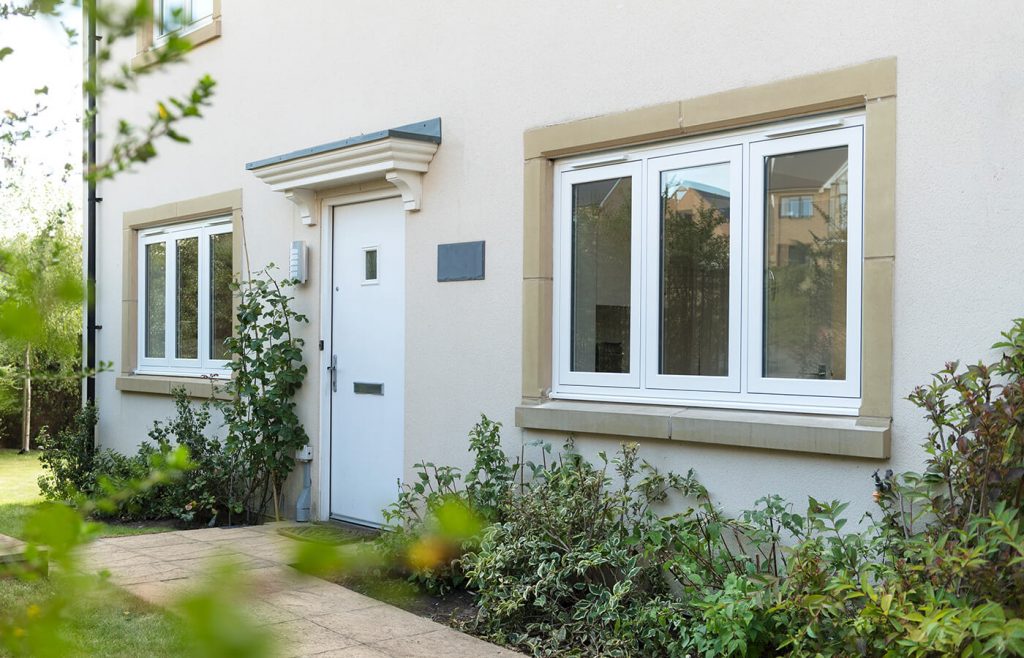 Double glazing makes your home more secure
Double glazed windows are much harder to break compared to single glazed windows due to the extra layer of glass. It is also very difficult to force them to open from the outside as our double glazed windows come internally beaded, meaning the glazing is secured in place from inside your home. The beading is the part of the frame holding the glass in place, usually a plastic strip at the edge of the glass which snaps securely into the recess.
Double glazed windows are easy to maintain
Keeping your double glazing clean is really easy. We would recommend using a cloth and a non-abrasive cleaner, such as a proprietary window cleaner, or just regular soapy water about once a month. Adding a cup of white vinegar to your water can also help to give a streak-free finish. Finally, using a squeegee with a rubber strip will slick away the water after you have washed them, and also help to prevent streaks.
Double glazing can help reduce damage to furniture 
You may have noticed belongings close to windows and doors are affected by sunlight. The UV rays in sunlight can slowly cause damage to your furniture, decor and even carpets, making them look faded or giving them a yellow tinge. Double glazing reduces the amount of UV radiation that gets into the house which means that your interior decor and furniture will not experience as much sun damage.
Double gazing is eco-friendly
It is very important that we find ways to reduce our impact on the environment. Double glazing reduces energy consumption and is, therefore, better for the environment than single glazing.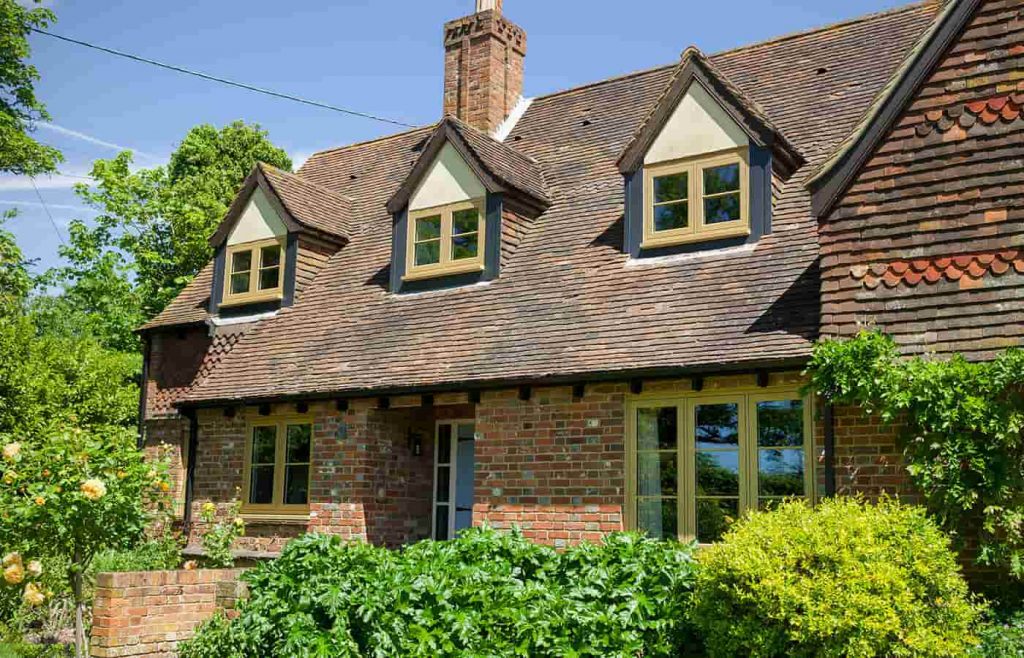 Double glazing helps reduce condensation
With double glazed windows, the temperature of the interior window pane is normally closer to the air temperature inside the house, therefore, avoiding condensation. While it may not look all that serious, condensation has far-reaching consequences. The water droplets can lead to mould and mildew which can cause health problems. The humidity can also cause the wooden window frames to rot. The reduced levels of condensation from double glazed windows can help avoid the costly maintenance and repairs caused by water damage.
It is worth remembering that some condensation is natural, normal, and totally harmless. For example, if you have had a hot shower, the steam will hit the cooler window surface and the water vapour will form droplets of condensation. This is not a cause for concern.
Double glazing offers desirable aesthetics
Double glazing has a great way of increasing the kerb appeal of your house. Today, all architectural profiles can be fitted with double glazing without compromising on the original look and feel of the house. By employing the services of an experienced and qualified contractor to install your double glazing, like our team here at Poole Joinery, you can be sure of a great look.
Double glazing from Poole Joinery
With double glazing, not only does your house get great insulation making it comfortable all year round, but you get better noise reduction, security, and reduced damage from UV rays and heat. At the same time, you are reducing your carbon footprint and therefore contributing to worldwide environment conservation efforts as double glazing helps to reduce energy consumption.
Contact us today for high-quality service and the best prices for all your double glazing needs. Get your free no obligation quote here or call us on 01202 661299.
Related reads:
Double v triple glazing – which one should you choose?