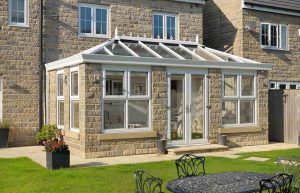 There comes a time in which you may need more room in your home. Maybe your family has a new addition to it or maybe you are just tired of living in a cramped space. No matter what your reasoning, extending your Dorset home is a great way to create more space. Now you must think about what kind of extension you want. Here are some tips for choosing the right home extension for you.
Keep continuity
No matter what, you want to make sure that you keep continuity when you build a home extension. You do not want it to look like an extension. You want it to seamlessly blend in with the rest of the home. When guests come over, they will think your home has always been like this. That is the goal here. Innovative tiled roofs are particularly popular with Dorset homeowners that require an extension that feels like an additional room. Full-length glazing panels or Velux rooflights can also be incorporated into their structure to allow plenty of light inside.
Incorporate something new
When you are coming up with ideas for your home extension, you want to make sure that you try incorporating something new. This could range from anything like a new building technique or a new building design. Instead of settling with the status quo, shake things up a bit – from bespoke designed conservatories to extravagant orangeries with modern bi-folding doors adapted to suit any home.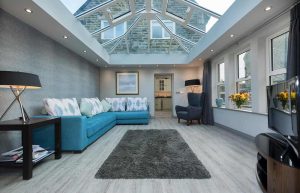 Consider hiring an architect
An architect is going to have the knowledge to give you the best possible options. Their vast knowledge of construction and design makes them the perfect person to turn to when you are seeking a professional opinion about how you should use the space. If you do not want to go that route, you can consider hiring a building company. At Poole Joinery, we have collaborated with a variety of reputable local architects, developers and building companies over the years. So, don't hesitate to contact us for expert recommendations.
Source double glazing specialists in Poole and Dorset
We have spent the last two decades transforming properties across the Dorset area with a variety of high performance glazed extensions. From modest lean-to conservatories right through to high-impact wrap-around extensions, when it comes to enhancing floor space, light and appreciation of one's home, Poole Joinery have got you covered. Book an appointment to visit our showroom or contact us today for more information on any of our premium products or services.
Read our related blogs:
5 great ways to use a modern conservatory
Our top winter home hacks for keeping the cold out & heat in